Contrary to what you might think, pink home decor can be done in an adult way and is one of the best things that you can do to add light to your spaces in a very fresh and versatile way.
If a pink bedroom takes you back to your childhood let me tell you that you are missing one of the biggest trends of 2020! But don't worry, in this post I am going to show you how you can add a pink touch to your home without making it too girly or childish
Best Pink home decor ideas for grown ups
Pink sofas for a fresh touch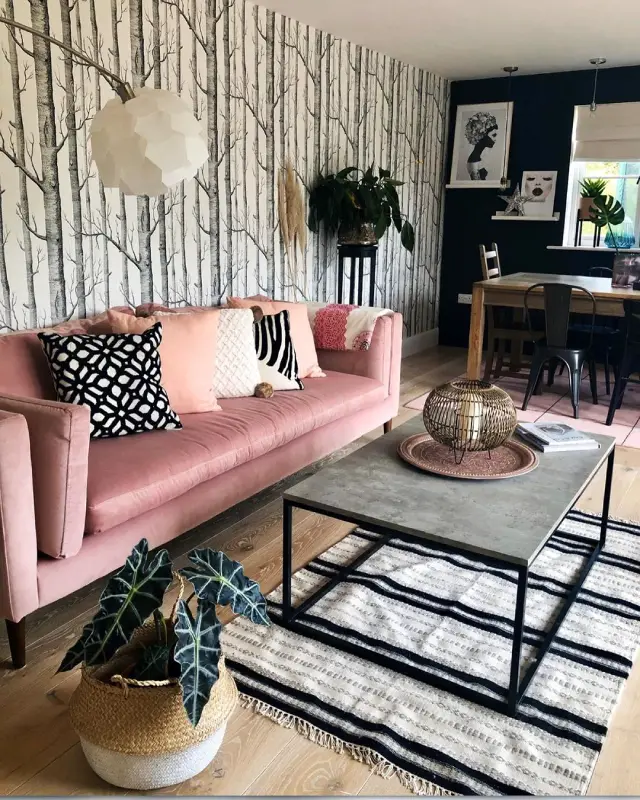 Often called blush pink or soft pink, this sofa style is one of the home decor trends that came to stay. The good thing about using the sofa to add pink home decor to your apartment is that can make your living room go bold with a fresh touch.
Pink sofas are very versatile and can be combined with a wide variety of colors such as green walls, rustic furniture or even warm earth tone cushions.
How to get this pink living room look

Pink accent chairs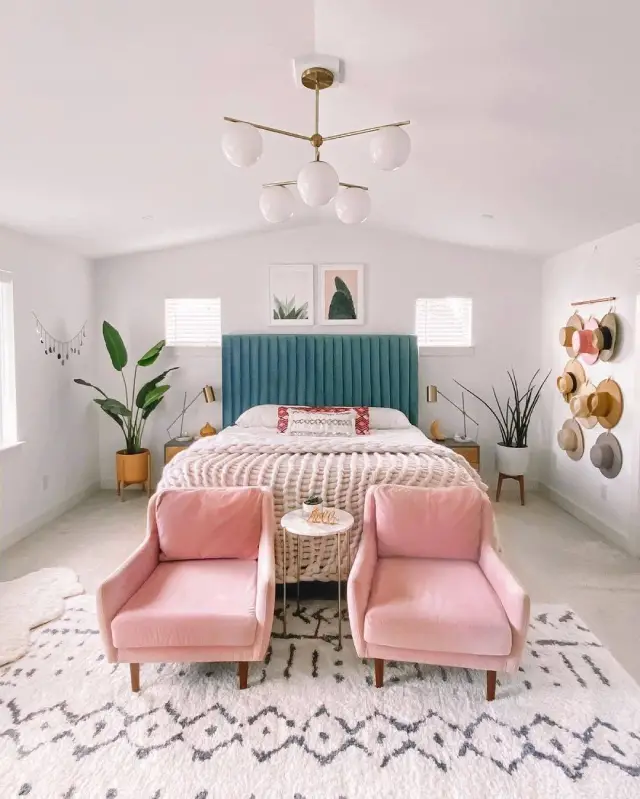 Statement chairs are key elements for adding a touch of color to your place without exaggerating or overdoing. When in doubt about whether to buy a bold sofa or not, it is smart to start with accent chairs to see how you feel about adding a bold statement to your place without spending a fortune.
Pink accent chairs ideas

Pink furniture for your bedroom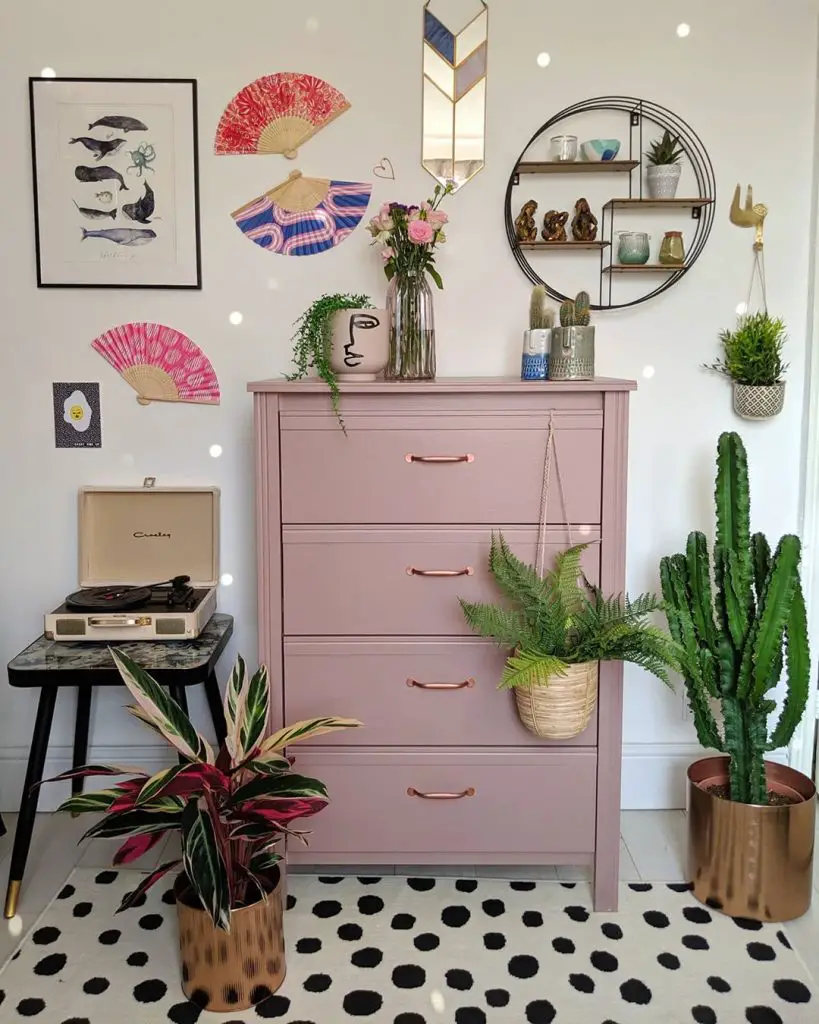 As you can see in the first picture, blush pink furniture pairs excellent with gold details and vintage items, and is a great way to create a boho modern look.
When using a bold statement such as the green velvet bed frame that you see in the second picture, pink furniture can serve as a way to chill out the room without making it look too explosive while redirecting the attention to the bold statement.
In the third image, you can see that pink can be use as a bold statement by itself when choosing a more vibrant tone. In this case, it is always better to combine it with neutral colors such as grey or beige.
Best pink furniture for your bedroom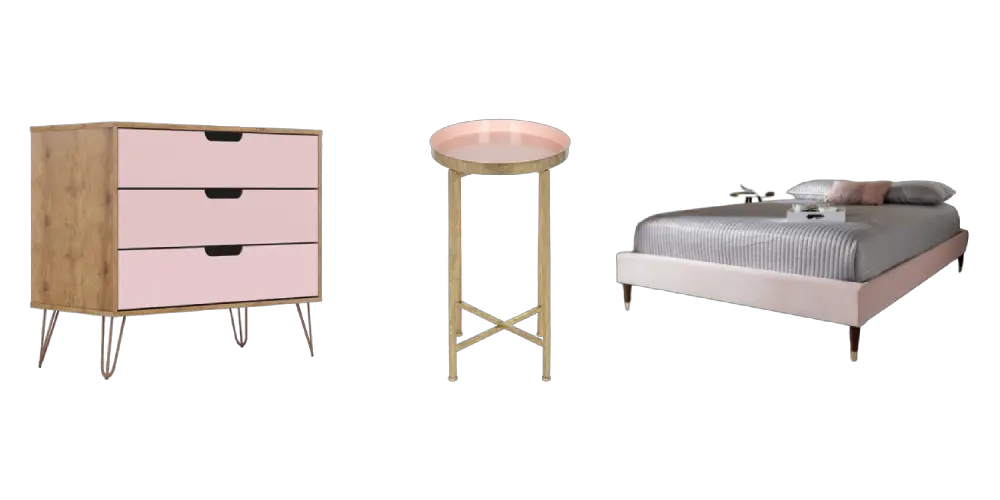 Pink wall painting for every room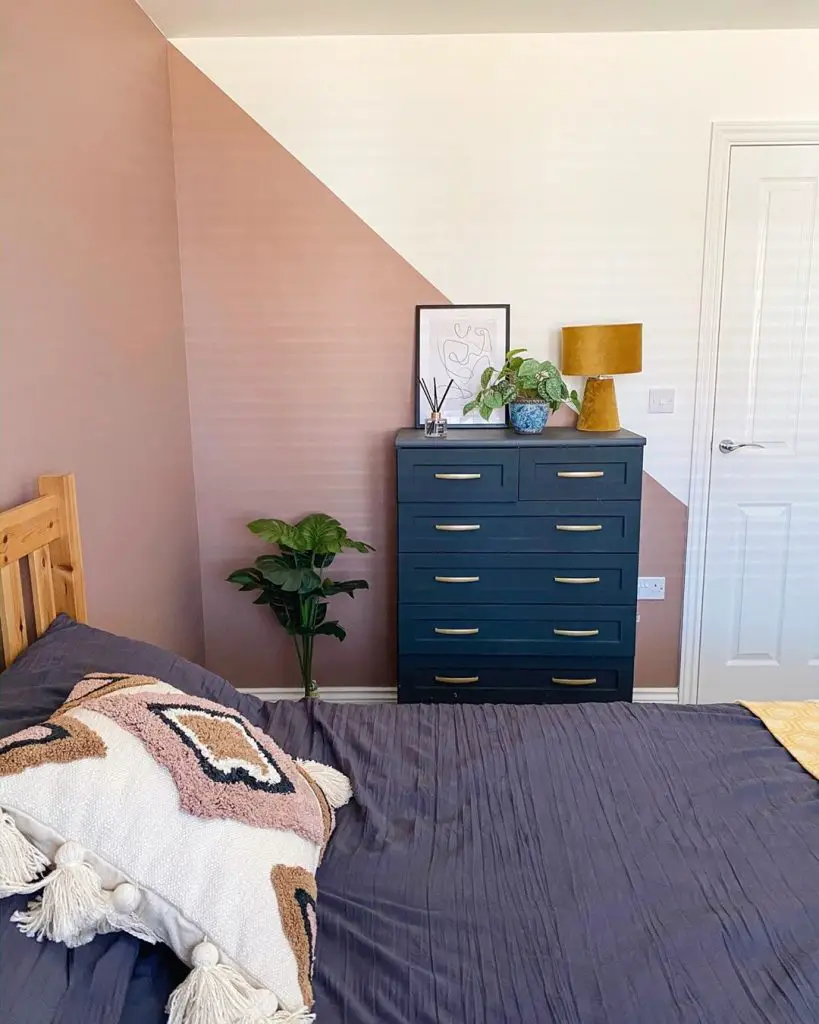 Pink color represents the harmony so it is not a clue why it can so easily warm up your home when painting your walls with it.
Mauve Pink, which is a pale pink mixed of grey tones, was definitely the trend of 2020 for pink wall painting. However, a brighter pink like the one you see on the picture 2 and 3 is an amazing option too if you are looking to make your space look bigger and allow more light in.
Even though I love pink, I have to admit that it can be a strong color and you can easily get tired by it if you have to look it everyday. That is why using it as an accent in your home decor is a great way to add a pink touch without over doing it.
One of the biggest home décor trends that you will see on Pinterest is the circle wall painting. It is easy to do and with low effort and a little money you can totally transform your space:
Pink cushions to light up the room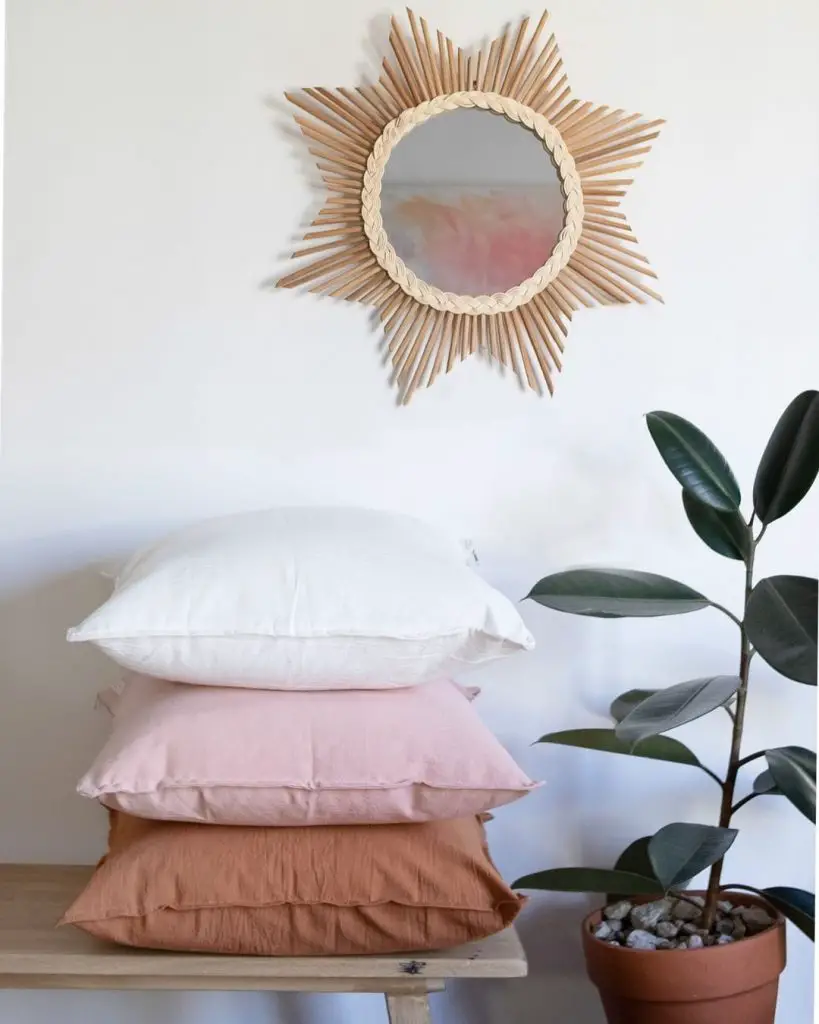 Do you have doubts about pink home decor but also want to try it? Start with some pillows and cushions!
Cushions are the best way to incorporate pink to your house without going full board with it. The color combines perfectly with brown tones, grey, green and beige so it is almost impossible that your home decor won't adapt to your new pink incorporation.
My favorite thing about using cushions to decorate your house it that they have the power to transform your place without spending too much. You can easily shop for them at your regular to-go sites for furniture such as Wayfair and Amazon, but my personal favorite place to spot amazing cushions is HM Home.
Best cushions for pink home decor

Pink appliances for a vintage vibe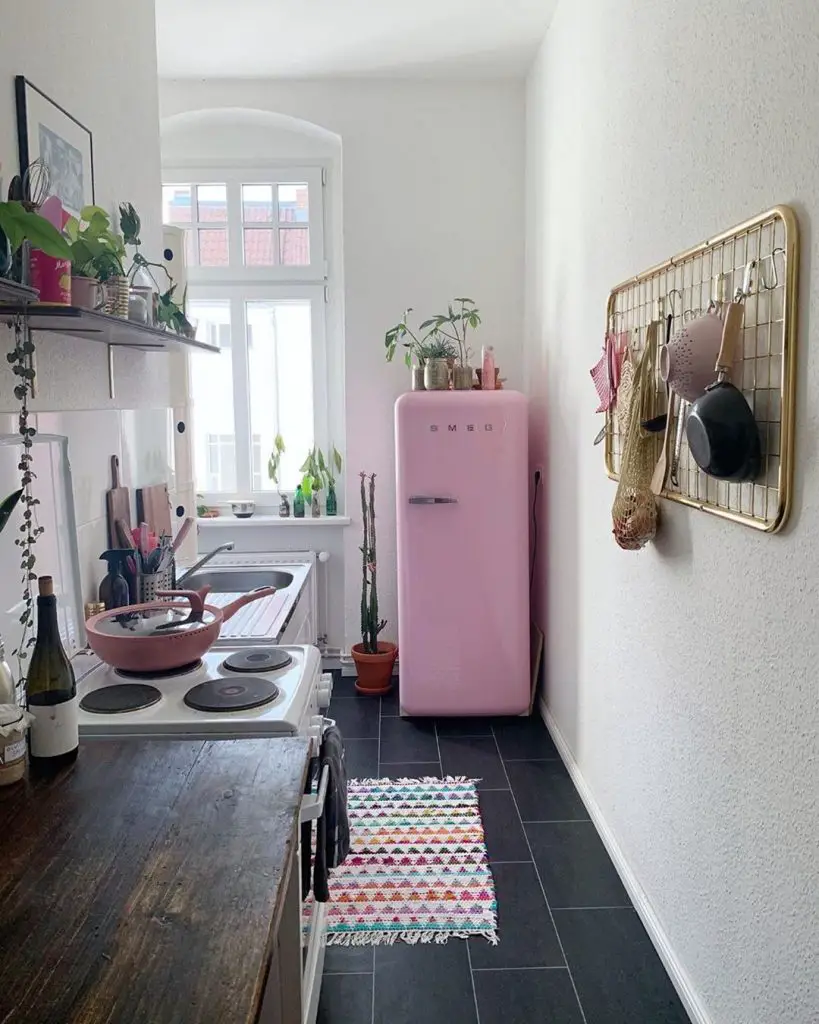 Are you looking to feel inside a Mad Men episode? with baby pink kitchen appliances you can totally do it!
If you are really committed to giving a vintage vibe to your kitchen then SMEG appliances are your best bet, since they offer a wide variety of beautiful vintage appliances in not only pink but also soft blue, green and more.
However, you don't have to spend a fortune to transform your space and have a pink kitchen, there are several brands that offer small utensils in this color such as Green Life and its complete pan set in baby pink.
Best pink kitchen appliances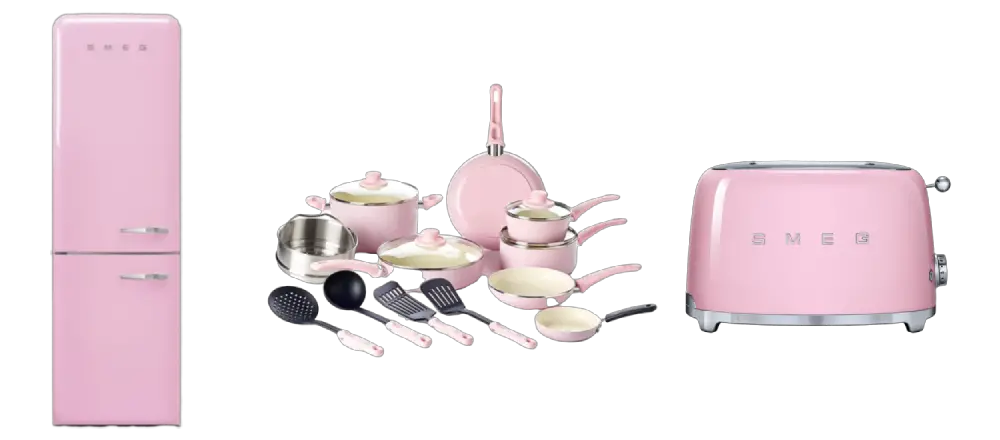 Now that you now that pink home décor can be for adults too, it is time for you to transform your space with these 6 ideas that I gave you.
If you have just moved in and need to furnish your place from scratch, I highly recommend you to start with our guide "How to furnish an apartment under $1000"