Moving out on your own and becoming independent is exciting and daunting. It can be difficult to qualify for an apartment at first. Many people ask if their parents can lease an apartment for them. The answer to that question is yes – kind of.
Your parents can lease an apartment for you as long as the landlord accepts guarantors. Your name will still be on the lease but they will be financially responsible if you cannot pay rent, similar to a co-signer.
What a parent can do is help you lease an apartment. You would be on the lease as the occupant of the apartment and your parents would be on the lease as the guarantor. You would be working together to lease the apartment. Let's discuss how that works.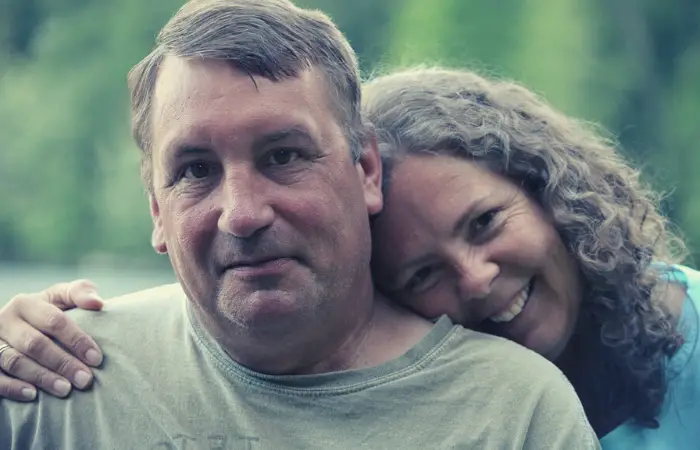 Why Do My Parents Need to be a Guarantor?
To understand why you may need assistance securing a lease on your first apartment, it helps to think about what a landlord requires of a tenant. What does the landlord look for when screening prospective tenants?
1. The Ability to Pay the Rent
Each landlord will have a set income requirement for prospective tenants. It's often between 2 or 3 times the amount of the rent. For example, if rent is $1000 per month, they may require a gross monthly income of either $2000 or $3000. When you are in the market for your first apartment, you are often in the very early stages of your career or even still in college. That can mean you are not yet making enough money to meet this requirement- this is where your parents can help.
2. A Good Credit History
Most landlords will do a credit check on applicants to make sure they don't have excessive debt or have made chronically late payments – Rachel and I did this with every applicant who applied. At this point in your life, you may have almost no credit history for the landlord to refer to. Or if you have had one bad thing happen to your credit, the lack of history will make that bad thing look much worse.
The best time to start building your own credit though is right now. You should take the steps to grow your own credit score for the future which will help you get an apartment on your own later down the road.
3. A Favorable Rental History
Landlords appreciate the ability to check an applicant's rental history when screening tenants. They want to see that you paid on time, didn't abandon your lease, and were an overall good tenant. When you've never rented before, this cannot happen.
When we would screen tenants, many times the rental history would just say something like "lived with parents" so we would sort of ignore that portion of the application. The landlord may be interested in your parents rental history especially if they are renting, just to make sure they have a clean rental history with on-time payments.
4. The Ability to Pass a Background Check
This one you can either pass or fail based on your own actions, not your parents. It doesn't really apply here, but it is something that a landlord will check so needed a quick mention.
If you were to apply on your own for your first apartment and cannot meet any or some of these criteria, you will find it difficult to succeed in renting an apartment.
When we would screen applicants, whoever is 18+ and living at the rental would need a criminal background check. In Chicago the tenant would have to be pre-approved on everything else before we could get the criminal history. This one really can depend on your location- but they will be screening you and probably not your parents.
Why are Parents Better Qualified?
Now that you know what the basic criteria are for renting an apartment, it's clear why your parents may meet those criteria more easily than you. While you've been growing up, your parents have been advancing in their careers and up the pay scale.
Typically, older people are more financially secure than young adults because they have had so much more time to earn and save. That time has also allowed them to create a rich credit history. They also can show a long history of either rental or mortgage payments.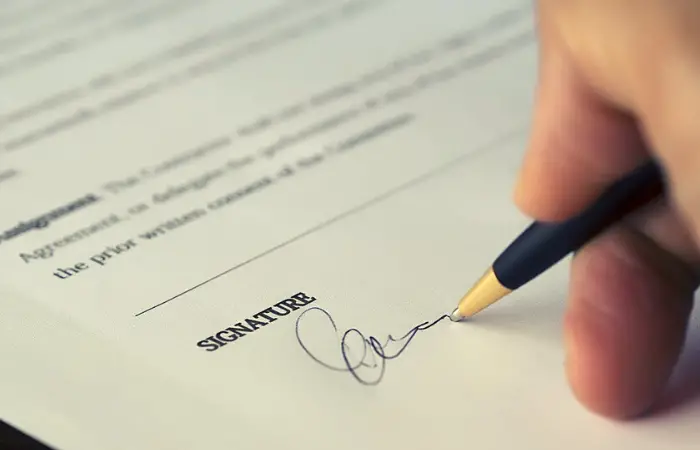 What are the Qualifications to be a Guarantor?
Now that you've determined you need a your parents can sign a lease for you as a guarantor, what qualifications do they need to meet? Choosing your guarantor is important because you will be bound by a legal contract with them. There needs to be a good deal of trust between you. That's why guarantors are often parents that are helping their children gain independence.
Each landlord will have their own requirements for guarantors to meet, but there are many that are pretty universal.
Minimum income requirements. For guarantors, it is often significantly higher than it is for typical applicants. This is because guarantors will need to be able to pay for their own rent or mortgage and yours in the event you can't pay.
Some landlords will require that the guarantor is a homeowner, not a renter.
Excellent credit. The landlord will check the guarantor's credit too.
What Paperwork is Needed from Your Parents to Sign the Lease?
When you are applying for the apartment, you will fill out an application. If your parents are acting as a guarantor, they will also need to fill out an application. The form they fill out will depend upon the landlord. Some landlords will have a "guarantor form" and others will just have them submit the same application as you.
In addition to the application, the guarantor will need to provide proof of income, identification, and consent for the credit/background checks.
Will My Parents be on the Lease?
Yes. The guarantor will sign the lease with you. The exception to this is if your landlord has a specific guarantor form or addendum. Typically, though they are on the lease and then designated as a guarantor, not an occupant of the apartment.
What's the Difference Between a Guarantor and a Cosigner?
Let's take a quick detour for a little vocabulary. Oftentimes the terms guarantor and cosigner are used interchangeably, but they aren't quite the same thing. A cosigner is someone who signs the lease with you and lives in the apartment with you. You are both equally responsible for paying the rent each month. A guarantor is someone who has promised to pay the rent if you don't but does not live in the apartment with you.
What are the Risks of Having Your Parents as a Guarantor?
It's pretty great that parents can be guarantors for their children. Becoming independent in this world can be difficult, and help is welcome. There can be risks for parents taking on this responsibility. If you fail to pay the rent, the responsibility falls on them to pay it. And if you both fail to pay, it will negatively affect both of your credit scores. And, worst case, it can lead to eviction which will also affect your credit and background checks in the future.
The other risk is to your relationships. When situations like this take a wrong turn, there can always be an impact on how you feel toward each other. It's important to always communicate and remember who you are to each other and what is most important in life.
Why Use Your Parents as a Guarantor?
If you are just starting out in renting and haven't built up a credit history, rental history, or steady income, using your parents as guarantors on your lease can be a great option to get started living independently. There are some risks that come with this option, but many benefits as well.